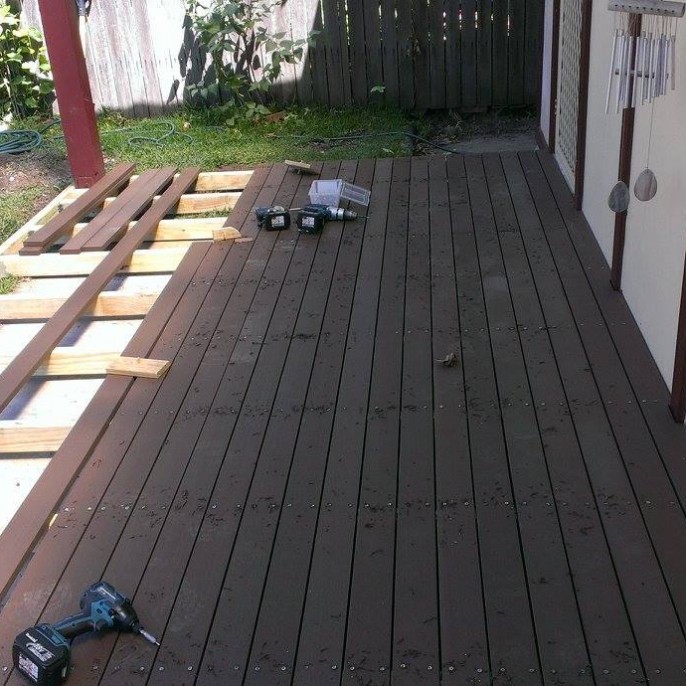 CLIENT: Mr Jones.

DESCRIPTION: Deck repair and paint.
OUTCOMES: I inspected the deck upon request. I advised that the decking needed to be replaced and painted for future protection against the weather.
The job was quoted upfront so the client was aware of the total coat of the job before i started.
I took care of the rest and fixed and painted the deck!