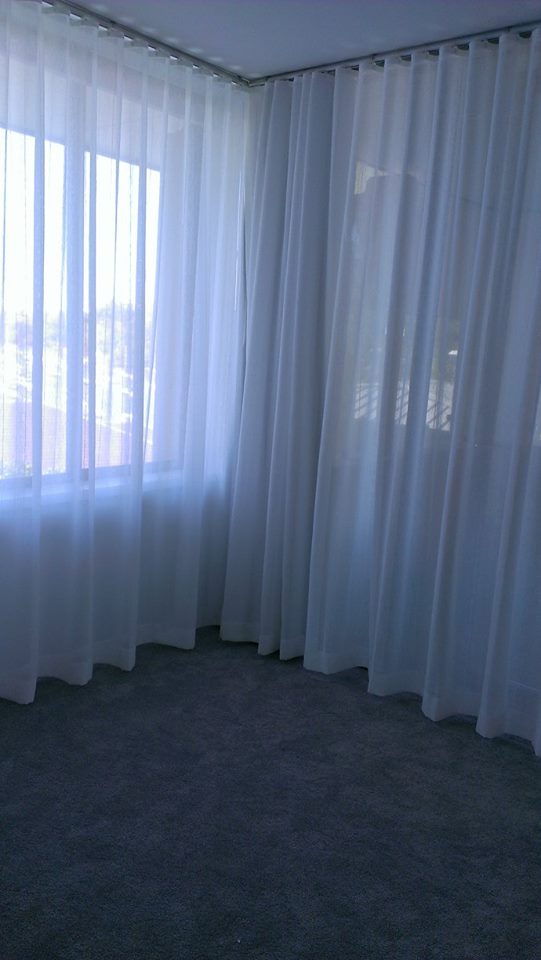 CLIENT: Sally Wild
DESCRIPTION: Installation of curtain track and hanging curtains.
OUTCOMES: My client required new curtains hung around a corner window. She had all of the materials but was unable to install the tracking.
I had a look at what was required and quoted the job upfront.
I completed the job and the client was very happy. It changed the look of the room and saved her the time and stress of trying to do it herself!